BHS Sold
A dive into the '80s with the most complete "Sold" Bundle (179 Rigs + 75 presets)
BHS Sold - Rig Library
BHS Sold is the TH-U expansion library, signed by Big Hairy Sounds, seeking to recreate the sound of '80s and '90s legendary guitarists, like Steve Lukather, Lynch, Moore, Knopfler and Michael Landau, whose tone was based on Soldano* amplifiers.
The library contains 179 Rigs, captured using the following amplifiers:
Soldano SLO-100* 100w guitar head with the factory Depth mod and Mid-Scoop mods which add bit more tone shaping possibilities to already perfect amp. The cleans are clear and robust. The crunch is an unsung hero of the amp, and are articulate and rocking'.
Sold88 X88r* tones were created using multiple speakers, mics and cabinets, and include rigs of other classic "Sold" style tones.
A Hiwatt DR* front end with an SLO power section. The amp works just like a Hiwatt* other than the inputs for the Normal and Bright channels are linked to one input ala David Gilmour. It is 100 watts running 5881/6L6 tubes.
The library also includes 75 patches mainly focused on recreating the typical '80s and '90s setups.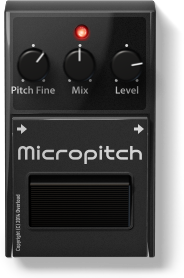 Micropitch Pedal
The BHS Sold Rig Library adds a brand new modulation pedal into TH-U. The Micropitch effect reproduces the typical '80s and '90s chorusing effect obtained by detuning one channel over the other using a pitch shifter. This is the essential pedal if you want to recreate the Eventide-style modulation.
ALSO ON iOS

This library is available on iPhone and iPad for the THU App & Plug-in.
Get it in the App Store

If you already own the library for Mac or Windows, you can extend the license for iOS at just $1
 
HOW TO USE IT
This Rig Library can be loaded into any TH-U edition.
If you don't own TH-U, then by purchasing this library you will receive a TH-U Essential License for free.

WATCH THIS TUTORIAL FOR A STEP-BY-STEP GUIDE ON THE RIG PLAYER
 
How to Install
1. Drag the library file into TH-U
2. Enter the serial number you have received after purchasing the library
* Any use of third party trademarks, logos, mentioned brand names, products and services is only referential and Overloud hereby disclaims any Sponsorship, Affiliation or Endorsement of or by any such third party.