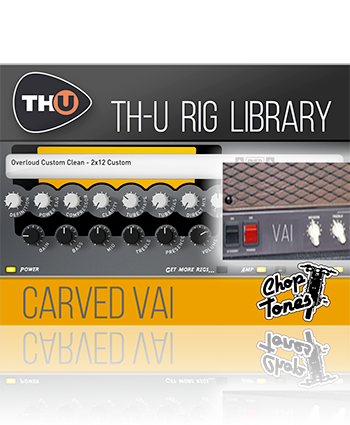 Choptones Carved Vai - TH-U Rig Library
Carved Vai is the TH-U expansion library, created by Choptones, seeking to recreate the sound of a Carvin Legacy VL100* (Steve Vai* signature) head in the 6L6 voiced version.

After being a long time Carvin endorser since the 80s with the X100B amp, Steve Vai came out in the '99 with his amazing signature Amp: the Carvin Legacy VL100. The 100W VL100 head deliveres 100 watts in a dual-channel, all tube package with volume, bass, mid, treble & presence for each channel and master reverb.
Great for sparkling cleans and soloing, this amp has a big a fat tone for rock and metal tones as well.
The Carved Vai library contains 46 rigs, which have been captured using the following gear*:
Cabinets
Carvin 4x12 loaded with Celestion V30
Mesa Boogie 4x12 loaded with Celestion V30
Marshall 4x12 loaded with Celestion G12T75
Engl 4x12 loaded with Celestion V60
Mics
Neumann U87
Sennheiser MD421, MD21
Shure SM57
Beyerdynamic M160
Boosted with:
MXR Wylde OD
MXR Modified OD
Mesa Grid Slammer
Mesa Flux Drive
Suhr Riot
Ibanez TS9
Marshall Bluesbreaker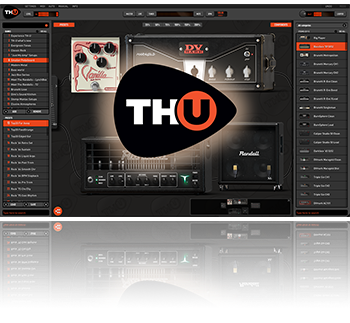 How to use it
This Rig Library can be loaded into any edition of TH-U which includes the Rig Player:
How to Install
1. Drag the library file into TH-U
2. Enter the serial number you have received after purchasing the library
* Any use of third party trademarks, logos, mentioned brand names, products and services is only referential and Overloud hereby disclaims any Sponsorship, Affiliation or Endorsement of or by any such third party.