Choptones Tone Impera
The most complete capture of the Imperial Anniversary amp (89 Rigs)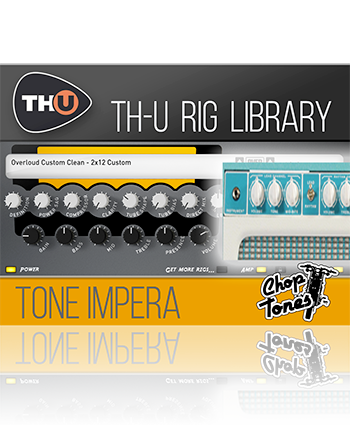 Choptones Tone Impera - TH-U Rig Library
Tone Impera is the TH-U expansion library, created by Choptones, seeking to recreate the sound of a Tone King Imperial 20th Anniversary*.

After listening this amp played from a dear friend, Choptones engineers couldn't let this beauty "uncaptured": they borrowed it from the legitimate owner to capture its incredible voice, great both for the cleanest clean tones and with the necessary grit for warm crunches and mellow leads.

The Tone Impera library contains 89 rigs, which have been captured using the following gear*:
Cabinets
Toneking Imperial Cab loaded with Celestion Creamback 65
Marshall 4x12 loaded with Celestion G12M, G12T75
Marshall 2x12 loaded with Celestion G12M
Mesa Boogie 1x12 loaded with Celestion C90
Fender Bassman Cab
Mics
Shure SM57
Royer R121
Neumann U87
Sennheiser MD21, MD421, MD441
Electrovoice Cardinal
Beyerdynamic M160
Heil PR30
Boosted with:
Xotic AC Booster
Boss BD-2 Blues Driver
Boss OD-1
Suhr Kokoboost
DOD Preamp 250
Marshall Bluesbreaker
MXR Modified OD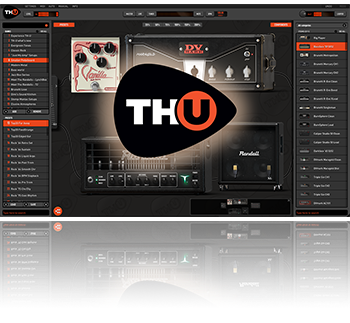 How to use it
This Rig Library can be loaded into any edition of TH-U which includes the Rig Player:
How to Install
1. Drag the library file into TH-U
2. Enter the serial number you have received after purchasing the library
* Any use of third party trademarks, logos, mentioned brand names, products and services is only referential and Overloud hereby disclaims any Sponsorship, Affiliation or Endorsement of or by any such third party.