LRS The Legend
Giant pack with the most complete capture of a Wizard Modern Classic* head (263 Rigs)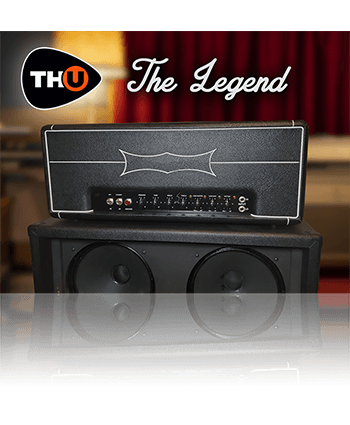 The Legend Giant Pack
LRS The Legend is the TH-U expansion library created by Live Ready Sound by capturing a Wizard Modern Classic* all tube head, through multiple cabinets, mics, speakers and boost pedals.
This unique head, designed and manufactured by AC DC's amp tech, is a cross between a Hiwatt and Marshall.
The pack includes:
57 "Direct" (no cab) rigs
206 full rigs created with 9 cabinets, 8 microphones and 6 overdrive pedals, including the legendary Klon (see below for the full rig list)
Multiple patches designed to cover rock, hard rock and metal styles
ALSO ON iOS

This library is available on iPhone and iPad for the THU App & Plug-in.
Get it in the App Store

If you already own the library for Mac or Windows, you can extend the license for iOS at just $1
 
HOW TO USE IT
This Rig Library can be loaded into any TH-U edition.
If you don't own TH-U, then by purchasing this library you will receive a TH-U Essential License for free.

WATCH THIS TUTORIAL FOR A STEP-BY-STEP GUIDE ON THE RIG PLAYER
 
How to Install
1. Drag the library file into TH-U
2. Enter the serial number you have received after purchasing the library
* Any use of third party trademarks, logos, mentioned brand names, products and services is only referential and Overloud hereby disclaims any Sponsorship, Affiliation or Endorsement of or by any such third party.