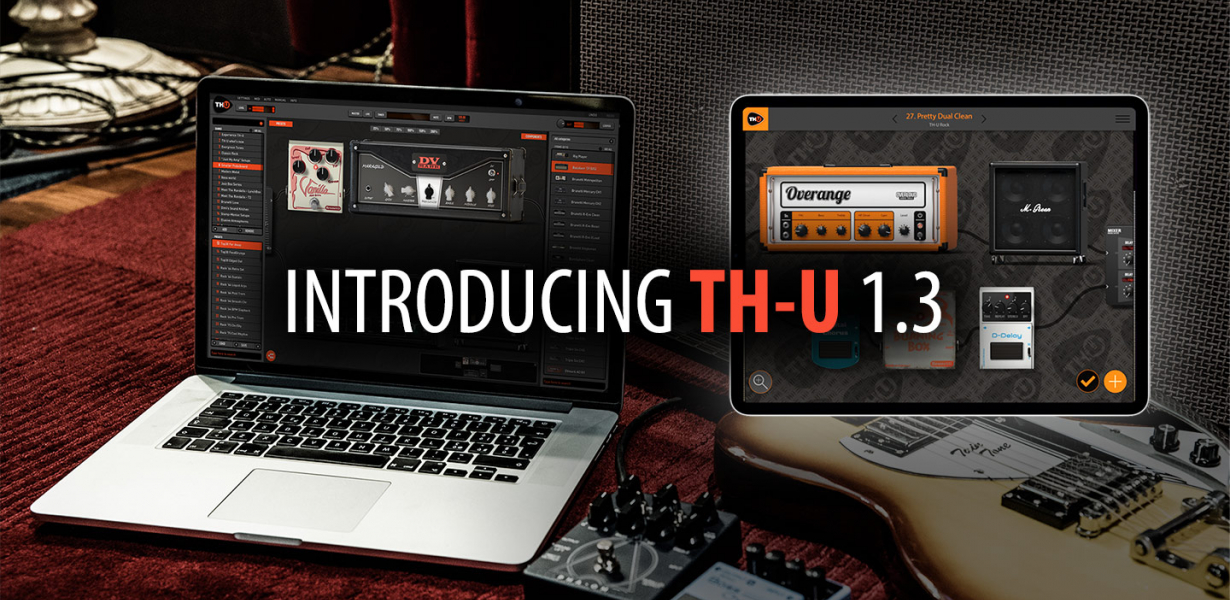 Overloud has released a major update of the TH-U amp simulation software.
The update is available for Windows, Mac and iOS and it is free for all existing TH-U customers.
It contains the following additions:
Scenes
Improved cabinet processing with Fluid Convolution
Double IR Loader integrated in the TH-U Cabinet, available in TH-U Full, Rock, Metal and Funk Editions
iOS IR Loader
SCENES
It is possible to save up to 4 different configurations of the effects in each preset, and switch between them immediately. Scenes can be recalled with MIDI.
This feature is available both for Desktop and iOS versions.
IMPROVED CABINET PROCESSING WITH FLUID CONVOLUTION
Fluid Convolution is a new generation DSP Technology for IR processing.
It is the technology behind the upcoming Overloud cabinets and IR processing products.
Thanks to the reduced CPU requirement, it has been possible to double the length of the IRs: this produces a more accurate simulation and a more solid tone.
Changing the parameters, like moving the microphones or switching IRs, happens much more smoothly: you'll perceive a more natural feel when tweaking the models.
It is now possible to change the microphone angulation and pan them on the stereo field, in addition to mix them with external IRs.
Learn more on Fluid Convolution...
DOUBLE IR LOADER
A double IR Loader has been integrated into the cabinet module. It is possible to load up to 2 IRs, blend them with the stock cabinet and pan them in the stereo field to create wide stereo guitar tracks.
The IR Loader is now available also in TH-U Rock, TH-U Metal and TH-U Funk and R&B Editions.
iOS IR LOADER
The double IR Loader has been added to the iOS version as well.
TH-U iOS is now able to load external IRs form the major file clouds, both in wav and zip format.
It has the same processing capabilities of the cabinet module of the Desktop version.