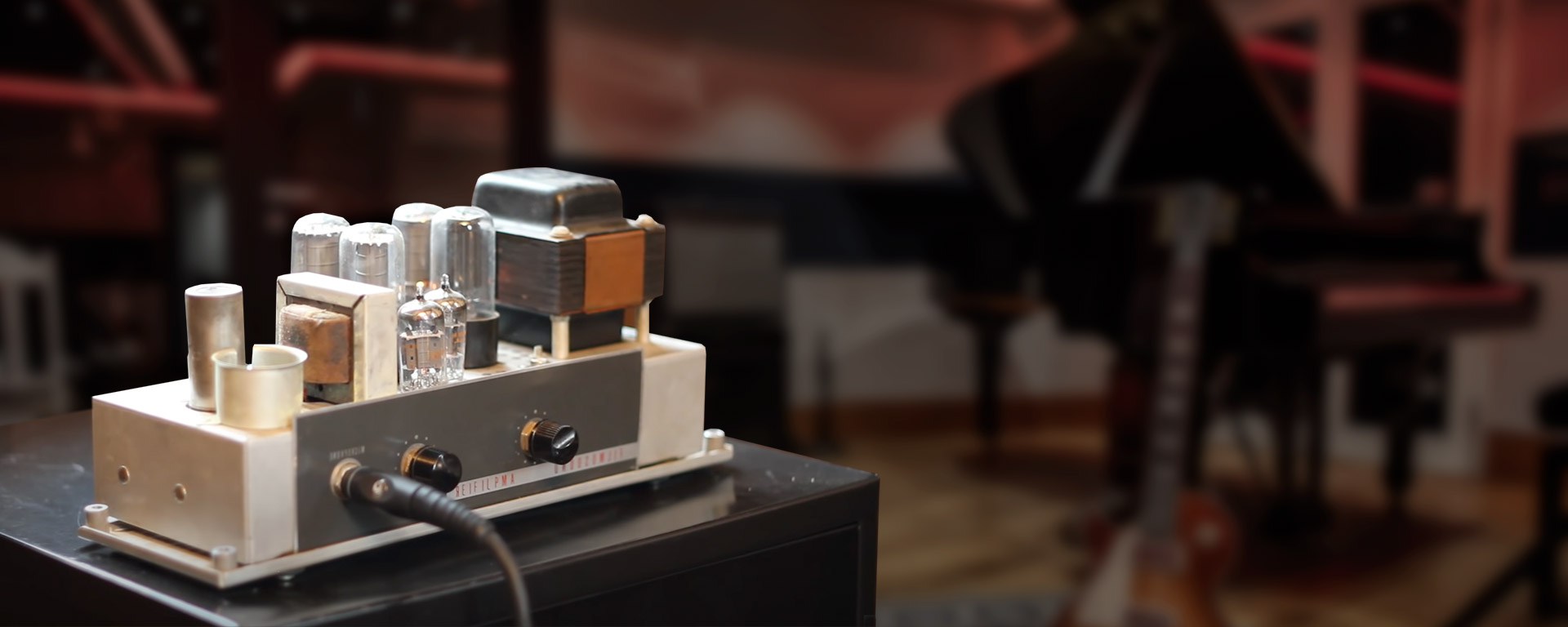 BM Filmprojector
The unique Filmprojector amplifier collection for unprecedented guitar tones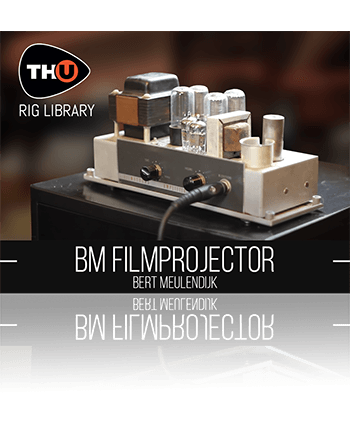 BM Filmprojector - Rig Library
BM Filmprojector is the TH-U expansion library, created by Bert Meulendijk, created by capturing two rare Filmprojector amplifiers: the Filmosound* 385 and the AQ-2.
'50s film projectors were hiding some great tube amps inside which nowadays are being converted into amazing guitar amps.
Very simple but first class powerful dynamic amps with just a volume and a tone pot.
The library contains 32 rigs based on the following amplifiers:
the Filmosound* 385, used by guys like Blake Mills and Anthony Wilson, which is even one of Tim Pierce's favorite amps

the military AQ-2, a fantastic tight and dynamic tube amp which can be heard on Blake Mills' 'Heigh Ho' album.
Both are carrying the original Mullard tubes.
This is really something special and very usefull for all you clean, clean +, break up, crunch and crunch+ sounds.
UNIQUE EFFECTS INCLUDED
The library also includes two unique effects designed with Bert Meulendijk.
The Stryverb is a rich and lush reverb effect, with a long and modulated tail, with a very modern vibe.
The Parallel Compressor includes a Parallel knob which allows to blend the direct to the compressed tone, in order to have a full control over the dynamic of the instrument.

OUR CAPTURING TECHNOLOGY
TH-U is the first amp simulator which includes both the amp modeling and capturing technologies.
The Rig Models are created from real setups: the Overloud proprietary technology allows to capture the response of an entire rig, including the nonlinear and dynamic response of the amplifier, the cabinet, the microphones, the mic preamplifier and the room sound.
The Rig Player, integrated into TH-U, allows you to reproduce any nuance of the sampled rigs and to combine the models of different setups.
How to use it
This Rig Library can be loaded into any edition of TH-U which includes the Rig Player:
* Any use of third party trademarks, logos, mentioned brand names, products and services is only referential and Overloud hereby disclaims any Sponsorship, Affiliation or Endorsement of or by any such third party.