BM Wisseloord
The 13 amplifiers of the Wisseloord Studio captured in a unique library (179 Rigs)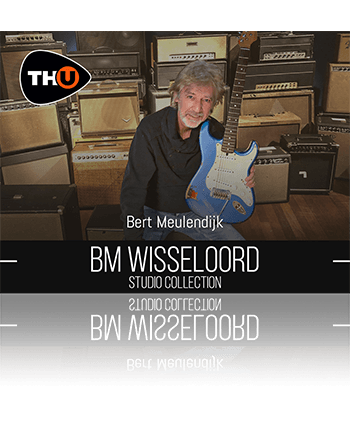 BM Wisseloord - Rig Library
BM Wisseloord is the TH-U expansion library, created by Bert Meulendijk, seeking to recreate the sound the Wisseloord Studios collection of rare amplifiers.
The library contains 179 Rigs and 33 patches captured from the following amplifiers:
Van Weelden Twinkleland* (34 rigs)
Carr Mercury* (4 rigs)
Deluxe Reverb* (4 rigs)
Egnater* Mod 50 (18 rigs)
Hiwatt* DR504 custom 50 (15 rigs)
Marshall* Yngwie Malmsteen* (14 rigs)
Kittyhawk* Supreme I (13 rigs)
Laney* Supergroup MKI (17 rigs)
Marshall* JTM* offset (15 rigs)
Magnatone* Troubadour (2 rigs)
MI Amplification* Megalith Beta MK II (29 rigs)
Sound City* 50 plus (12 rigs)
Watkins* Westminster (2 rigs)
UNIQUE EFFECTS INCLUDED
The library also includes two unique effects designed with Bert Meulendijk.
The Stryverb is a rich and lush reverb effect, with a long and modulated tail, with a very modern vibe.
The Parallel Compressor includes a Parallel knob which allows to blend the direct to the compressed tone, in order to have a full control over the dynamic of the instrument.

OUR CAPTURING TECHNOLOGY
TH-U is the first amp simulator which includes both the amp modeling and capturing technologies.
The Rig Models are created from real setups: the Overloud proprietary technology allows to capture the response of an entire rig, including the nonlinear and dynamic response of the amplifier, the cabinet, the microphones, the mic preamplifier and the room sound.
The Rig Player, integrated into TH-U, allows you to reproduce any nuance of the sampled rigs and to combine the models of different setups.
ALSO ON iOS

This library is available on iPhone and iPad for the THU App & Plug-in.
Get it in the App Store

If you already own the library for Mac or Windows, you can extend the license for iOS at just $1
 
HOW TO USE IT
This Rig Library can be loaded into any TH-U edition.
If you don't own TH-U, then by purchasing this library you will receive a TH-U Essential License for free.

WATCH THIS TUTORIAL FOR A STEP-BY-STEP GUIDE ON THE RIG PLAYER
 
How to Install
1. Drag the library file into TH-U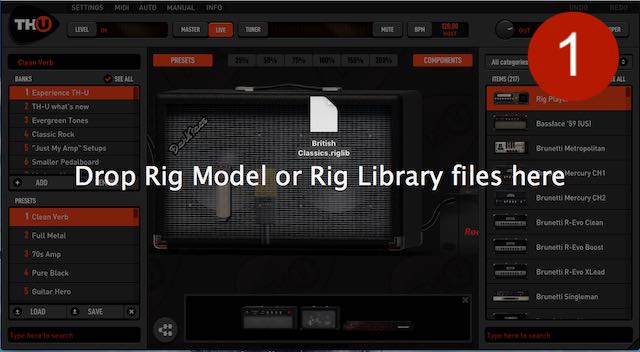 2. Enter the serial number you have received after purchasing the library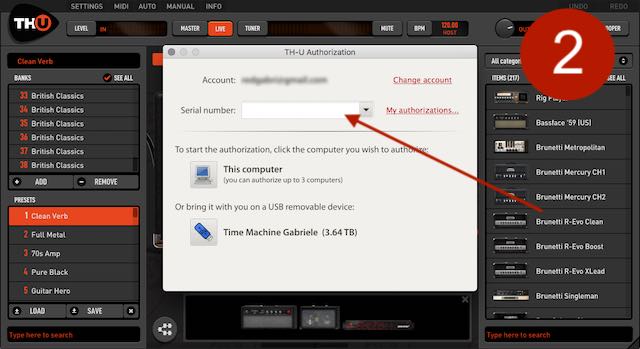 * Any use of third party trademarks, logos, mentioned brand names, products and services is only referential and Overloud hereby disclaims any Sponsorship, Affiliation or Endorsement of or by any such third party.