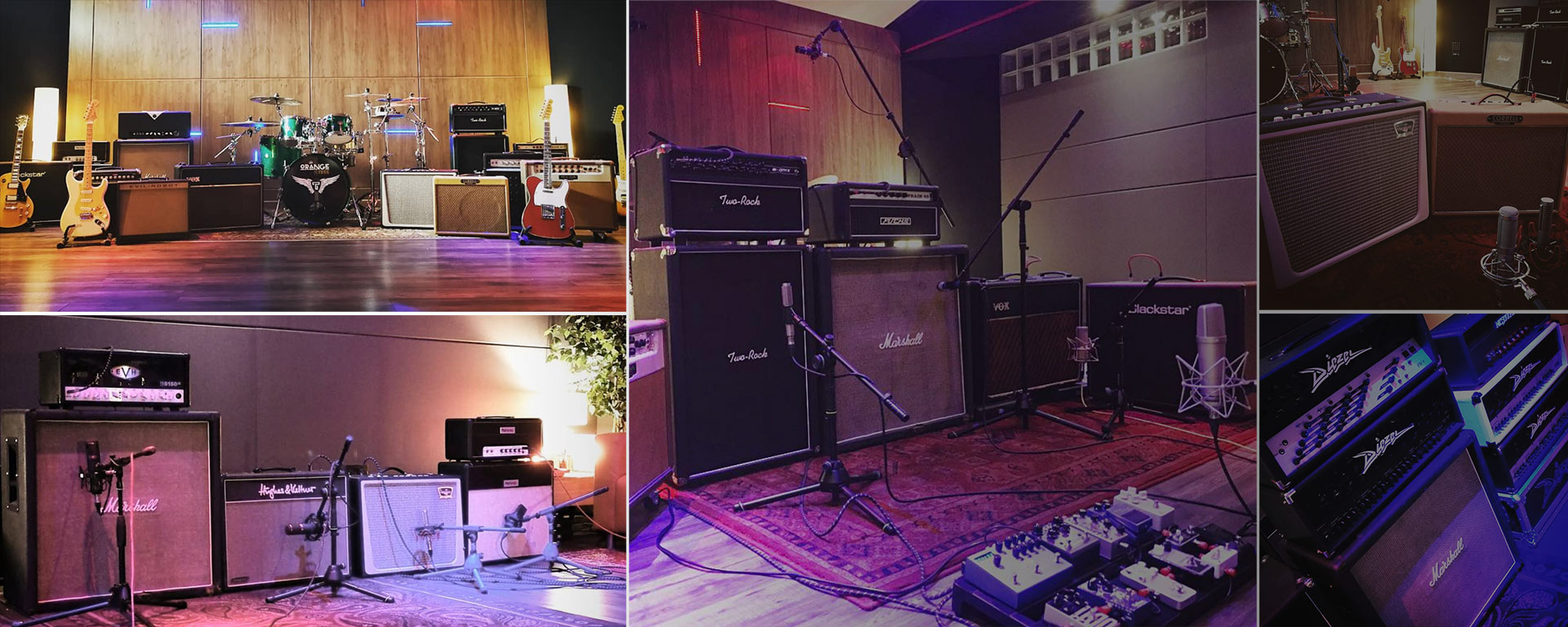 TAF Summer Sunshine
24 Rigs + 34 Patches from TheAmpFactory collection of rare amplifiers captured for clean to cranked tones!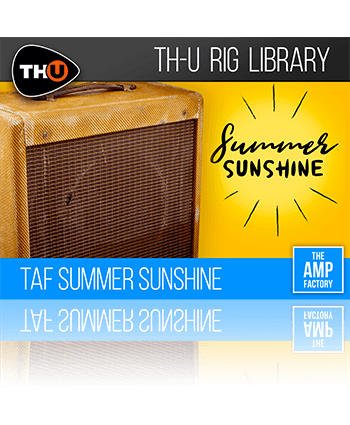 TAF Summer Sunshine
TAF Summer Sunshine is the TH-U Rig Library created by the legendary sound designer TheAmpFactory, based on the Orange Tree Studios collection of rare amplifiers.
The library contains 24 Rigs and 34 patches captured from the following 17 amplifiers*:
Divided By 13* BTR
ToneKing* Gremlin
RedPlate* BluesLine
Fender* 1959 Bassman
Fender* 1962 Deluxe
Fender* Concert 1963
Fender* Bandmaster 1964
Fender* Twin 1964
Fender* TweedPro 1958
Fender* Super 1961
Fender* VibroVerb 1964
Fender* 1976 Bassman 100 head
Cornell* Romany Plus
65Amps* Nashville
Supro* Model T
WEM Dominator*
Zen* Blue
OUR CAPTURING TECHNOLOGY
TH-U is the first amp simulator which includes both the amp modeling and capturing technologies.
The Rig Models are created from real setups: the Overloud proprietary technology allows to capture the response of an entire rig, including the nonlinear and dynamic response of the amplifier, the cabinet, the microphones, the mic preamplifier and the room sound.
The Rig Player, integrated into TH-U, allows you to reproduce any nuance of the sampled rigs and to combine the models of different setups.
ALSO ON iOS

This library is available on iPhone and iPad for the THU App & Plug-in.
Get it in the App Store

If you already own the library for Mac or Windows, you can extend the license for iOS at just $1
 
HOW TO USE IT
This Rig Library can be loaded into any TH-U edition.
If you don't own TH-U, then by purchasing this library you will receive a TH-U Essential License for free.

WATCH THIS TUTORIAL FOR A STEP-BY-STEP GUIDE ON THE RIG PLAYER
 
How to Install
1. Drag the library file into TH-U
2. Enter the serial number you have received after purchasing the library
* Any use of third party trademarks, logos, mentioned brand names, products and services is only referential and Overloud hereby disclaims any Sponsorship, Affiliation or Endorsement of or by any such third party.