BHS LA RIVER
Captured from a Rivera TBR-1 SL*, it seeks to recreate the tones of 80's and 90's guitar legends like Skid Row*, John Sykes*, Saigon Kick* (43 Rigs + 25 presets)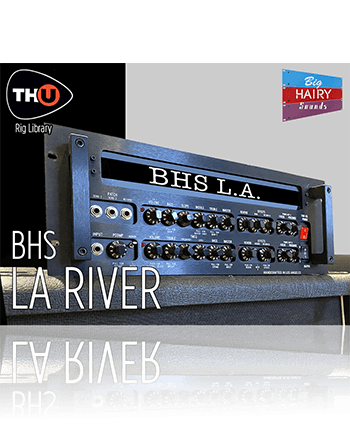 BHS LA RIVER - Rig Library
BHS LA RIVER is the TH-U expansion library, signed by Big Hairy Sounds, seeking to recreate the 80's and 90's tones of Skid Row*, John Sykes*, Saigon Kick*, and others, based on Rivera TBR-1 SL* amplifiers.
The library contains 43 Rigs, captured using the following gear:
Rivera TBR-1 SL* all-in-one stereo tube rack series, rack mount guitar head.
Captured with a classic Marshall 1960B* cab with Greenback and V30 speakers with classic API preamps.
Signature album tones from early 80's to the latest 90's.
The library also includes 25 patches focused on recreating the famous 80's and 90's album guitar tones.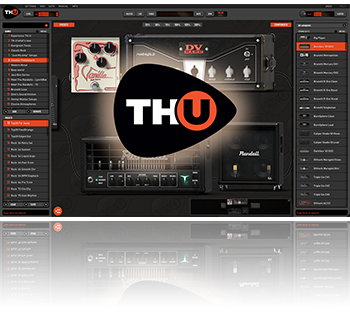 How to use it
This Rig Library can be loaded into any edition of TH-U which includes the Rig Player:
How to Install
1. Drag the library file into TH-U
2. Enter the serial number you have received after purchasing the library
* Any use of third party trademarks, logos, mentioned brand names, products and services is only referential and Overloud hereby disclaims any Sponsorship, Affiliation or Endorsement of or by any such third party.