Choptones Fend Trem63
Fend Trem63 is the TH-U expansion library, created by Choptones, seeking to recreate the sound of a 1963 Blackface Fender Tremolux*. This is the perfect choice for Funk, Rock and Blues players.
The Fend SRev library includes the Tremolo effect which faithfully reproduces the opto-resistor based tremolo circuit of the original amp. It contains 30 rigs, which have been captured using the following gear*:
Cabinets
Fender Bassman Cab
Fender Dual Showman Cab loaded with JBL D130
Fender Twin Cab loaded with Jensen C12K
Mesa Boogie 1x12 loaded with Celestion C90
Marshall 4x12 loaded with Celestion G12T75
Marshall 4x12 loaded with Celestion Rola
EVH 5150III 4x12 loaded with Celestion G12EVH
Vox 2x12 loaded with Celestion Alnico Blue
Orange 4x12 loaded with Celestion G12H
Mics
Sennheiser MD421
Shure SM57
Shure SM7
Shure Beta52
Royer R121
Neumann U87
Neumann KM84
Beyerdynamic M160
AKG C414
Coles 4038
Boosted with:
MXR Modified OD
Ibanez TS9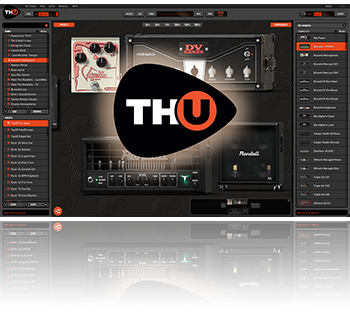 How to use it
This Rig Library can be loaded into any edition of TH-U which includes the Rig Player:
How to Install
1. Drag the library file into TH-U
2. Enter the serial number you have received after purchasing the library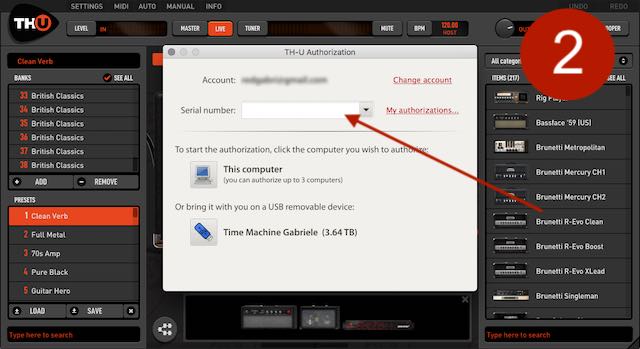 * Any use of third party trademarks, logos, mentioned brand names, products and services is only referential and Overloud hereby disclaims any Sponsorship, Affiliation or Endorsement of or by any such third party.