LRS Aced 20 - Full Capture Pack
LRS Aced 20 is the TH-U expansion library, designed by Live Ready Sound, seeking to recreate all the nuances of an authentic Morgan* AC20 Deluxe sound.
The LRS Aced 20 contains 148 rigs, including 7 amp-only "direct" captures and 7 captures dedicated to single-coil pick-ups. The following speakers and microphone combinations have been used:
76 rigs using an Alnico Cream, Alnico Gold, Creamback H75, Black Shadow 90 and OX Box
21 rigs using a 2003 V30
19 rigs using a Jensen P12N and Creamback H75 mic'd with a R121, KM184 and E906
15 rigs using an Alnico Blue mic'd with a SM57, MD421II and a E609
6 rigs using a Jensen Jet Blackbird with a R121
7 amp-only "direct" rigs
7 single-coils dedicated rigs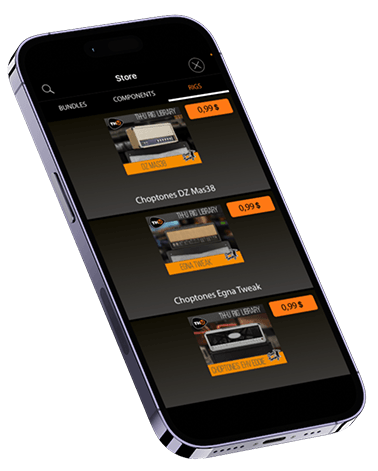 ALSO ON iOS

This library is available on iPhone and iPad for the THU App & Plug-in.
Get it in the App Store

If you already own the library for Mac or Windows, you can extend the license for iOS at just $1
 
HOW TO USE IT
This Rig Library can be loaded into any TH-U edition.
If you don't own TH-U, then by purchasing this library you will receive a TH-U Essential License for free.

WATCH THIS TUTORIAL FOR A STEP-BY-STEP GUIDE ON THE RIG PLAYER
 
How to Install
1. Drag the library file into TH-U
2. Enter the serial number you have received after purchasing the library
* Any use of third party trademarks, logos, mentioned brand names, products and services is only referential and Overloud hereby disclaims any Sponsorship, Affiliation or Endorsement of or by any such third party.